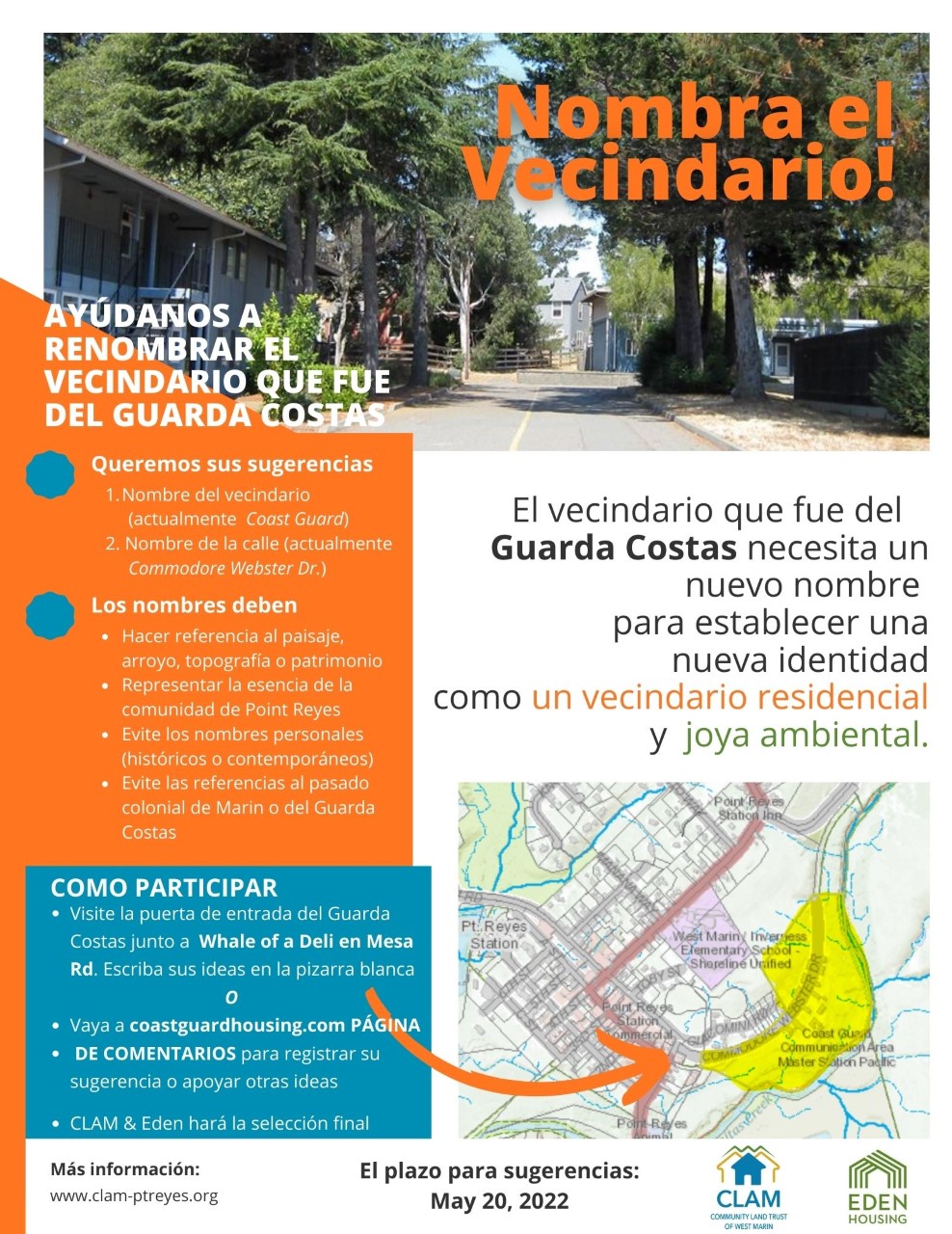 We want your ideas! The former Coast Guard Neighborhood needs a new name to establish a fresh identity as an affordable residential neighborhood, a community amenity, and an environmental gem. Over 20 people have made suggestions on CoastGuardHousing.com, and we're on the lookout for more great ideas.  We will be renaming both the neighborhood (currently Coast Guard) and the street (currently Commodore Webster Drive). A small task force of volunteers is helping evaluate names based on these criteria and will bring final recommendations to CLAM and Eden for final selection
Here are some suggested criteria for names: 
Reference the landscape, creek, topography or heritage Represent the essence of the Point Reyes Community Avoid personal names (historical or contemporary) Avoid references to Marin's colonial past or to the Coast Guard
Two ways to submit names
In person: Visit the Coast Guard property gate (at the intersection of Commodore Webster Drive and Mesa Road) where you can write your ideas and react to suggestions on an active white board.
Online: Go to CoastGuardHousing.com, click the "Feedback" tab, and add your ideas and/or show interest in other names.Be sure to tell us WHY this name is important or meaningful to you. We're excited to see the outcome of this community-sourced brainstorm!